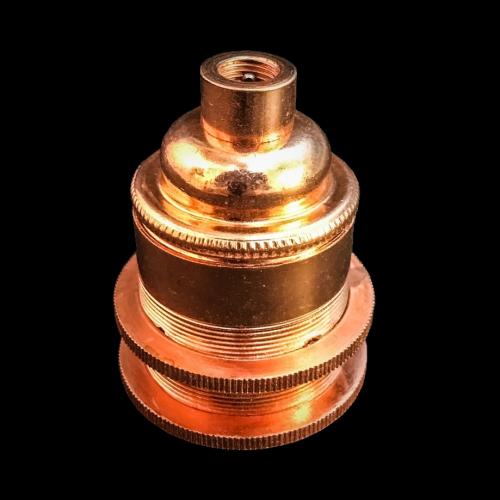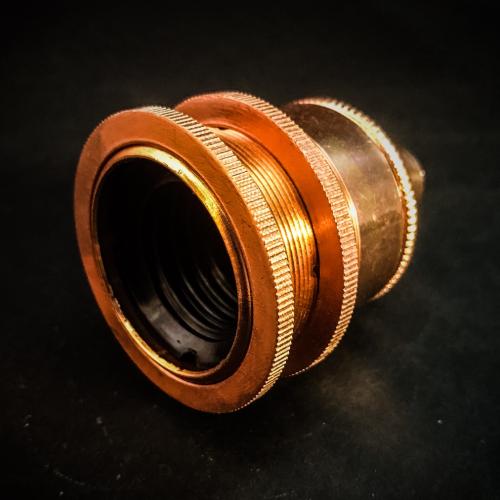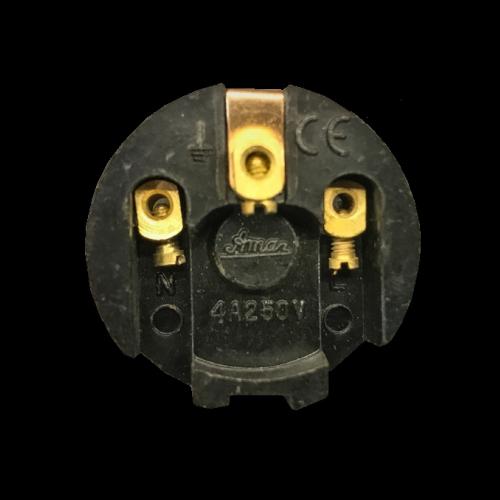 Copper E27 metal lamp holder ideal for vintage or industrial lighting designs. Supplied with 2 locking rings so you could fit a lampshade to this lampholder. E27 thread ideal for use with a squirrel cage or decorative globe lamp, I have various options for decorative lamps available if you want to discuss this or need any help please call or email me info@fraserbesantlighting.co.uk
Please note these Copper E27 metal lamp holders are not supplied with cord grips. I do offer a matching copper lighting cord grip with a 10mm thread that will screw straight into the top of this lampholder and make it safe for use as a hanging pendant. This copper holder has a 10mm threaded open back so could also be fitted directly onto 10mm threaded bar, this is ideal if you are rewiring or making a table/floor lamp. These holders and made in the UK. They are metal and rewuire a 3core cable live, neatral and earth. If you need any help please contact me ahead of placing your order and I will be happy to help. I also offer a range of copper ceiling roses and offer these with 1-7 holes. These are ideal for making up swag or multi drop pendant lights. I offer copper finish fire rated downlights and copper fabric 3core cable. Copper is a very natural warm finish and is ideal in country kitchens, dining rooms and lounges. It works in both modern and rustic room sets. This is all online and in stock. If you want to discuss a large project or design please email me. I am always happy to talk lights and I am very passionate about my work. 
All my lighting and accessories come with a 10year guarantee as they are great quality.
Specification
Fitting type
Make your own pendant
Bulb type
Decorative Globe
Light bulbs included
Light bulbs sold seperately
Switching
External Switch
Estimated delivery time
2day(s)