Bespoke LED Tape lighting
Bespoke LED tape made to measure. I can solder the input cable any link leads and test it in the workshop. It can then be delivered to site ready to fit. I will make it and cut it to your suit your measurements. 
My LED tape comes in 2700k warm white or 4000k cool white. I offer three different types of tape and if you need any help choosing which tape to use please give me a call. All the tape is IP65 rated so safe for bathroom or kitchen use.
The first tape is 4.8w and produces 300lm per metre. This is ideal as secondary mood lighting. If you want to high light a shelf or stairs this is the one to use. The second is 9.6w and produces 500lm per metre. This is perfect for kitchen worktops. I also use this tape on many of my lighting designs to up-light ceiling windows. Using the glass to reflect the light back into the room it makes use of the window at night when the lantern or Velux becomes a dark space on the ceiling. Finally I offer a 14.6w 700lm per metre high output tape. This is ideal as a source of primary lighting and can be used to wall wash, it will throw a curtain of light over a 2500mm distance. All of my tape can be dimmed and I offer a wide selection of 12v LED drivers. Once we have discussed the best tape for the application and looked at the total length of tape I can calculate which driver will best handle the load.
I source my LED tape from the best factory in China and have been working with them since 2015. They produce high quality tape and LED diodes for some of the best lighting brands in the UK. They specialize in quality LED tape, I therefore am happy to offer a full 3 year guarantee on all my LED tape as it is very reliable. It is also high CRI meaning it produces a much wider range of colours in the spectrum. Many LED tapes are CRI 80 whilst mine has a rating of 93. This extra CRI is ideal for enhancing natural stone, skin tone and artwork. If you have a granite worktop or stone floor then choosing a superior CRI will amplify all the colours and reward you with a source of light that compliments the décor.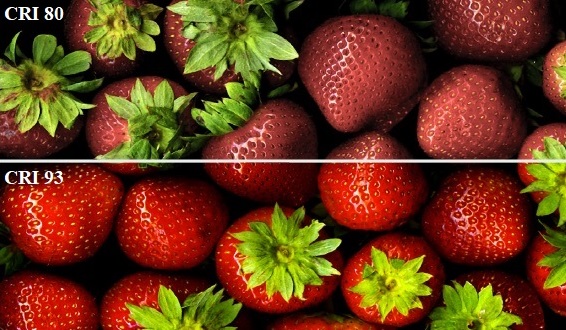 I also supply LED profile and trim. The key to LED tape is discretion, it should not be immediately obvious that LED tape has been used in a room until it is turned on. Then a wash of light will invite you to notice a space or feature that was otherwise dark. The success of this is often down to the use of the correct profile. I am happy to afford any design input and make sure all of this is considered and works for you, if you need any help please fill in the form or contact me.