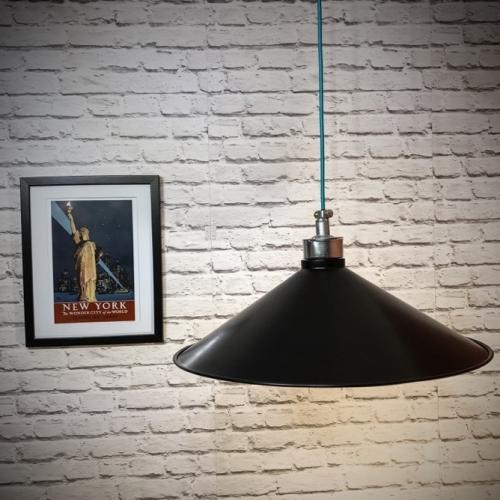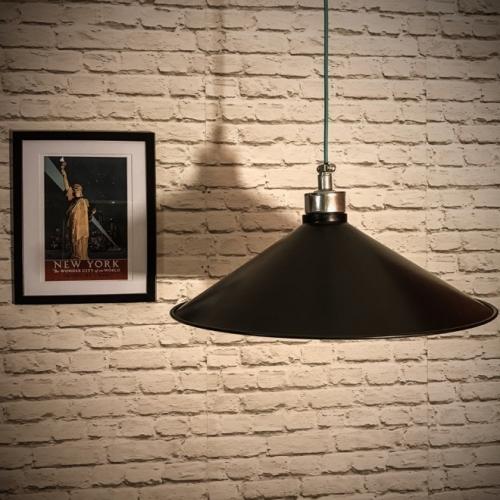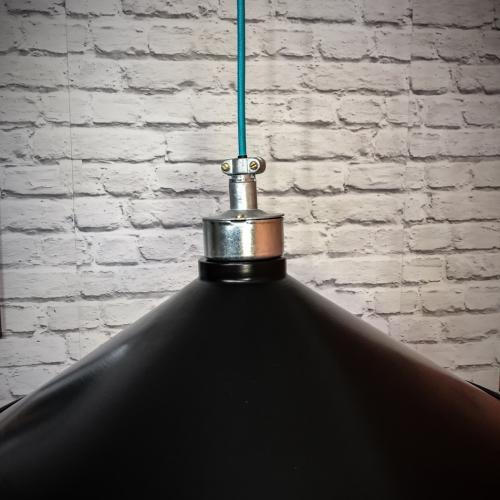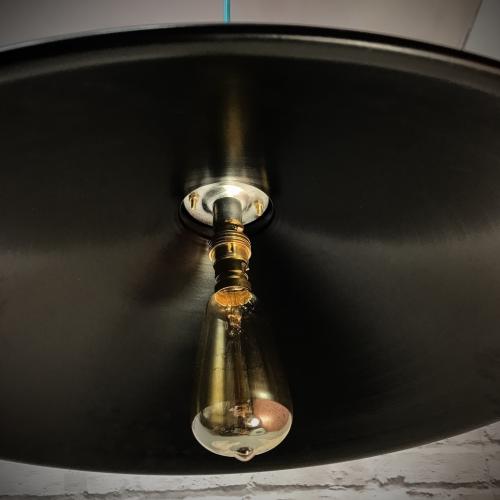 Handmade industrial statement pendant light 500mm. There are three sizes available in this range. This is the largest of the three and would look stunning over a round dinning table or seating area.
All the components and parts for this light are British made. The shade itself was made by a family run metal fabricators in the North. It was then powder coated and wired by hand in our Bristol workshop. The design of this pendant would compliment any urban or industrial room set. It would look great in a retro or modern kitchen or as a lovely statement light over a large table. I have used galvanised wiring accessories to make up the fitting including a metal cord grip and brass lamp holder. The concept I have followed whilst making this range is one of quality and reliability. Back to the old British roots. This is not a mass produced light and the quality is second to none. Even the metal used to make the 500mm large shade is 1.5mm steel not your average 1mm thin metal used on many of the mass produced fittings. It is a gorgeous pendant and I always get great feedback from my clients.
The fitting pictured has been wired with our aqua round fabric cable, I am happy to fit any colour cable you like so please contact us to discuss customizing this light in any way. The fitting will be supplied with 1500mm of cable between the ceiling rose and the top of the shade. Again longer lengths can be fitted, please email me to discuss this info@fraserbesantlighting.co.uk. These pendants are made to order so please allow 5 days for my workshop to make one up and test it ahead of delivery.
The squirrel cage light bulb shown is not included in the price. We can supply a 4 watt LED squirrel cage lamp which would suit this pendant well and give off a lovely relaxing amber warm white light.
Specification
Fitting type
Pendant Lights
Finish / colour
Matt Black
Light bulbs included
Light bulbs sold seperately
Shade included?
Shade included
Shade colour/material
Metal material shade
Switching
External Switch
Estimated delivery time
2day(s)