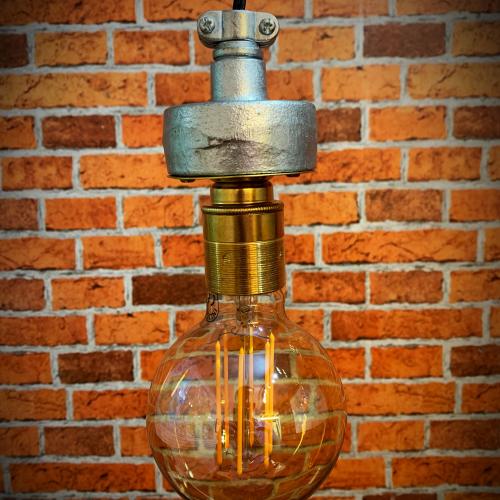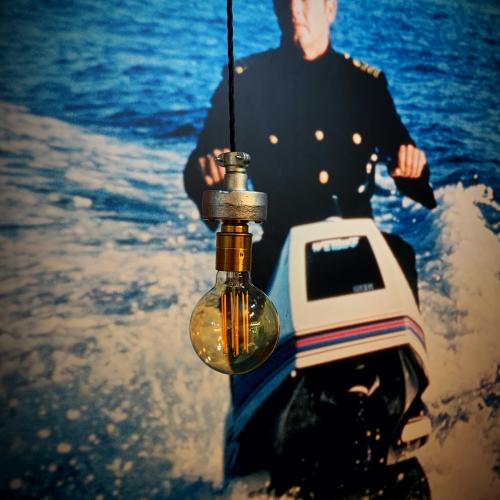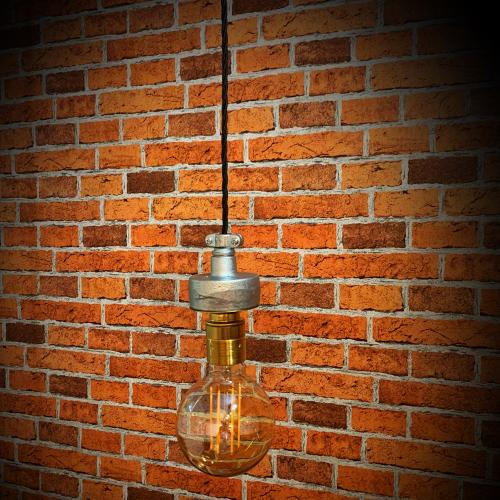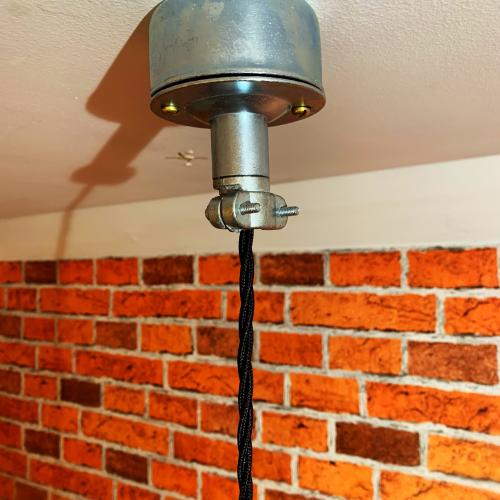 Handmade conduit pendant light. An industrial conduit box 1 metre pendant light. Using a selection of galvanised conduit and a rustic look brass E27 I have made this gorgeous industrial urban pendant.
It comes as standard with 1 metre of jet black twisted fabric cable. We can fit other colours and longer lengths if desired. Please contact me to discuss this info@fraserbesantlighting.co.uk. The galvanised pendant set is also supplied with a super warm 2200k fully dimmable LED globe. This is 80mm wide and really sets off the pendant. We do have a range of other LED lamps available including squirrel cage LEDs, decorative golf balls and giant LED gloves that could be used.
Each pendant is hand made fully tested and supplied with a 10 year guarantee. It is an ideal light for a man cave, over a bar or pool table or in an industrial urban style kitchen. They are unique and eye catching. We also include Wago branded snap fit connectors to make wiring the pendant up on site nice and easy. I offer a wide range of conduit lighting solutions including conduit wall lights and even a conduit box LED dimmer. To view the full rnage of conduit lighting on offer please seacrh for Conduit lights above.
To discuss your lighting requirements or a design please email me. 
Specification
Fitting type
Metal Pendants
Finish / colour
Black & Silver
Height Min/Max
200mm 1100mm
Bulb type
Decorative Globe
Light bulbs included
Light bulbs included
Switching
External Switch
Estimated delivery time
3day(s)