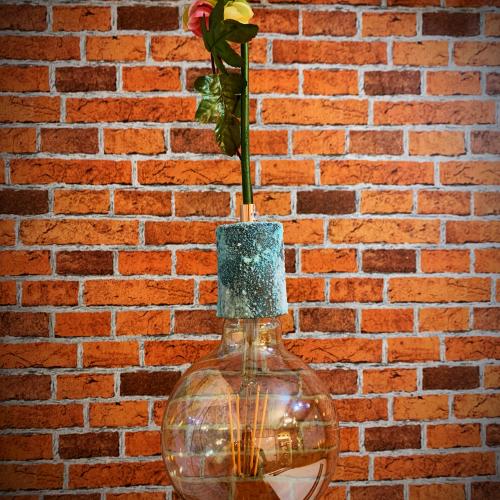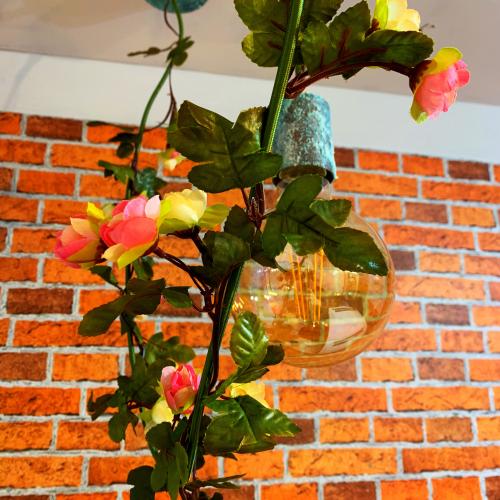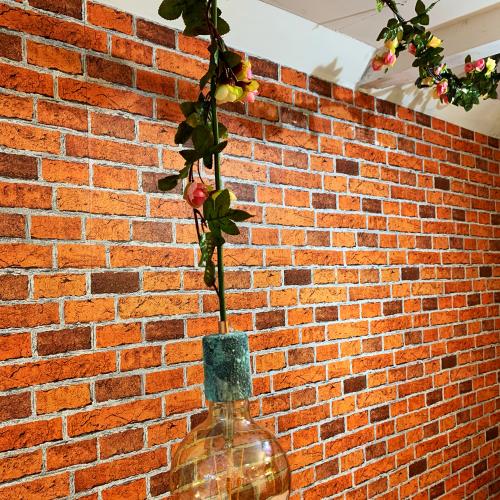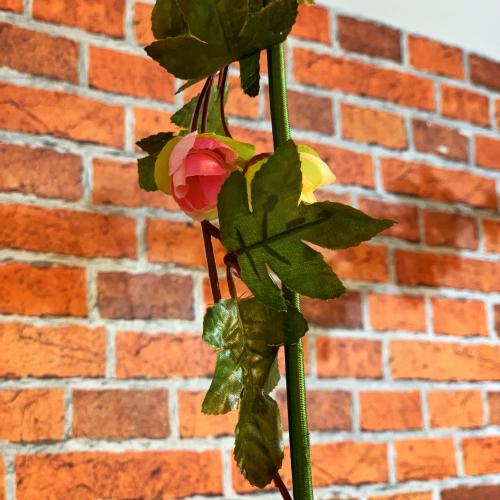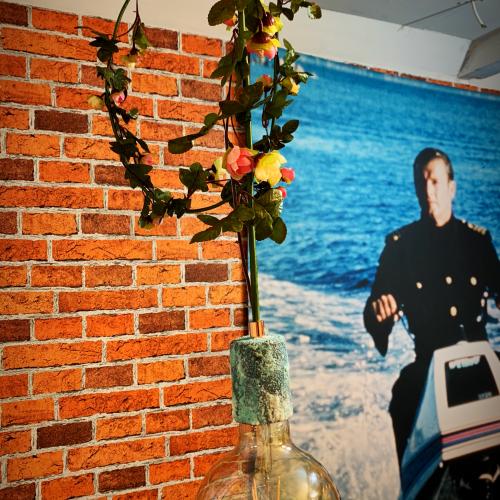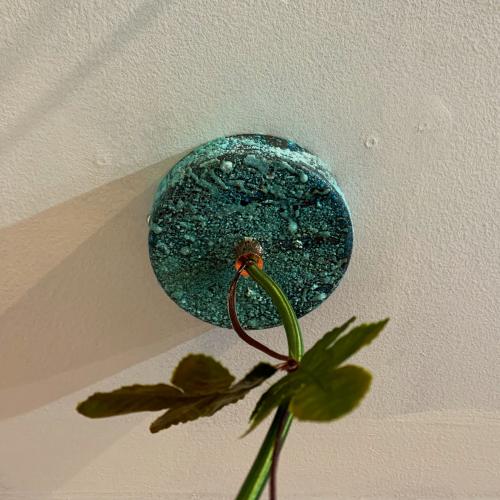 A new addition to my collection of lights. A jungle bedroom light. I was asked recently to design a children's playroom and the theme and inspiration was animals and the jungle. So my famous Chimpanzee light was the obvious light to use but I wanted to compliment this and design something truely unique and eye catching that would really enhance the design. I love a new project and enjoy coming up with creative and unusual lighting designs.
So having seen artifical plants, flowers and decorations being used in garden centres and at shows I had this idea. Using a Forrest green rounded fabric cable and a 2 metre long length of artificial roses and leaves I created my jungle pendant. This would look simply inspiring in a nursery, playroom or child's room. It would even work in a bar or restaurant. These are brand new and take me 2 days to make. I have made them using my gorgeous week aged verdigris E27 lampholder and matching ceiling rose. I have even included some copper cord grips to really set it off and keep the all natural earthly feel. I could however use a different lampholder and or ceiling rose. Being 2 metres I would suggest you look a hook or fixing to wrap the pendant around and create a cool mixed drop look. Again if you wanted I could add 3-7 drops from a single point and you could really get adventurous with the lighting design. To discuss custominzing this light in anyway or to discuss a bespoke lighting design please email me info@fraserbesantlighting.co.uk 
This pendant does not come with the lamp but I have poctured it with a large 120mm decorative LED globe. Alternatively a smaller 80mm lamp or a squirrel cage could be used. I have a selection of these online. If you want to discuss this or need any help please contact me. 
Specification
Fitting type
Metal Pendants
Finish / colour
Verdi Rustic
Bulb type
Decorative Globe
Light bulbs included
Light bulbs sold seperately
Switching
External Switch
Estimated delivery time
3day(s)