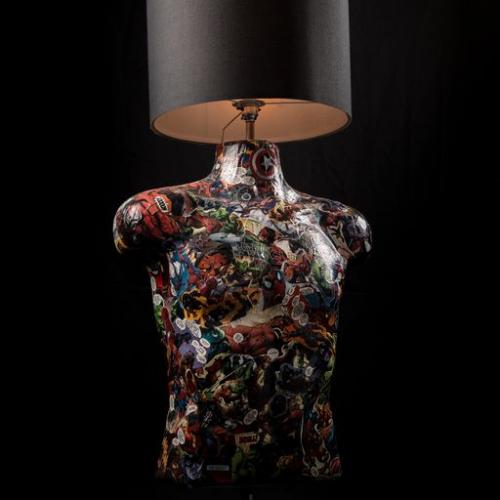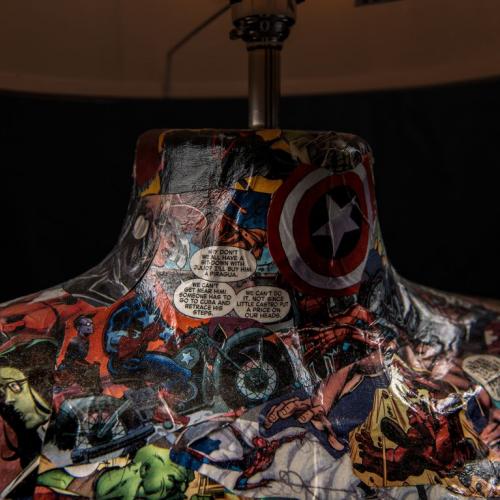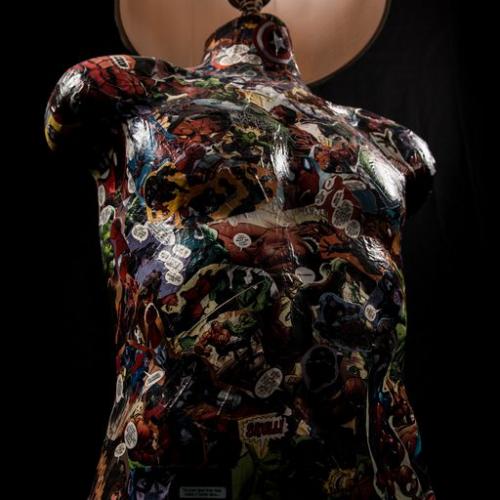 Using a process called Decoupage we have created this novelty bespoke side light. The process involves cutting out by hand images on paper and then using a clear glue to stick them onto a surface. We used old Marvel comics to create this light. It took several hours to get the design right and finish the light. We brought an old mannequin bust from a clothes retailer and thought this worked well as the body of the lamp. We then fixed a metal rod through the back of the light which we used to hold the chrome lampholder and black fabric shade. This lamp is a one of piece and would make a great addition to a man room or children's bedroom.
Specification
Style
Vintage/Shabby Chic
Finish / colour
Multicolour
Light bulbs included
Light bulbs included
Shade included?
Shade included
Shade colour/material
Fabric material shade
Switching
In-Line / Foot Switch
Estimated delivery time
2day(s)